Other popular rides include:
SUICIDE
An undulating ride of 23 km. Suicide is a common loop for local riders of all abilities.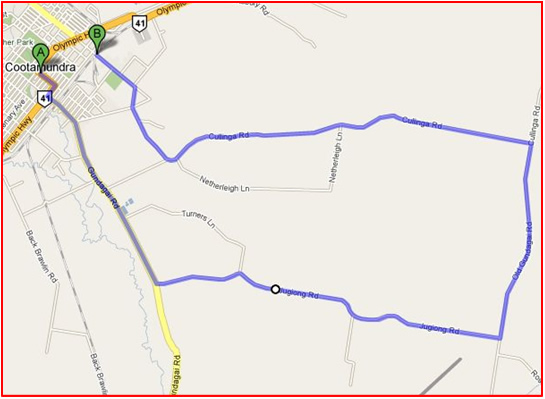 FUTTER PARK
A challenging ride of about 60 km. The Futter Park loop is a great scenic ride for those that enjoy a challenge. Undulating to hilly with some great views especially early in the morning.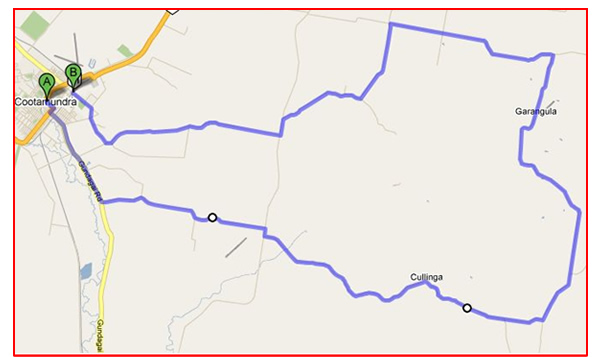 BLACKGATE ROAD LOOP
The new home of the Haycarters & Annual courses, situated on the western side of Cootamundra. ridden clock-wise or anti clockwise this loop challenges all comers, with its fair share of steep pinches and undulations not to mention that nasty Northerly